THE FIRST PILOT COURSE FINAL WEEK
Due to COVID-19 measures, the course final week is organized in a virtual environment from 11.5. to 15.5. 2020.
FINAL WEEK SCHEDULE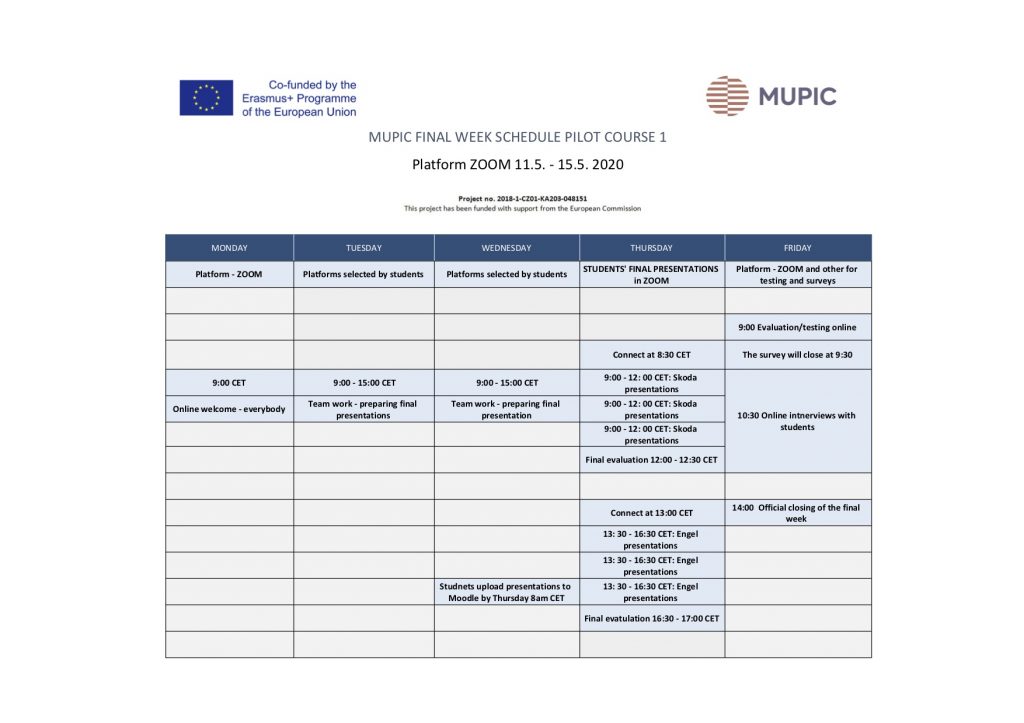 THE FIRST PILOT COURSE KICK-OFF
The first MUPIC course kick-off took place from 23th to 27th September 2019 at the University of West Bohemia in Pilsen.
Course Schedule